Pylon Force-H2 Battery 7.1kWh - BMS & Battery
Pylon Force-H2 Battery 7.1kWh - BMS & Battery
SKU:
Pylon-Force-H2-Battery-7-1kWh-BMS-Battery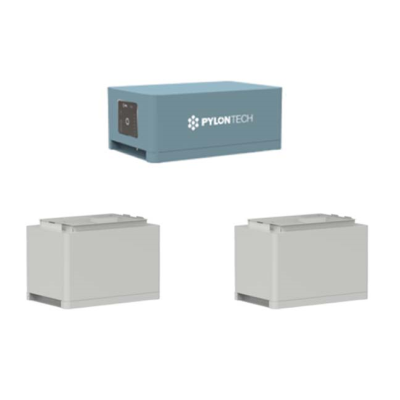 Package includes 2x 3.55kWh H2 batteries and H2 BMU
Login to see Trade Prices
Pylon Force-H2 BMS with Base and Cables
SKU: FC0500M-40
BMU for the Force H2 Batteries. Each BMU can take 2 to 4 Force H2 batteries and it is required for communication between the batteries.
Pylon Force-H2 3.55kWh Lithium Battery
SKU: FH9637M
The Force H2 is the latest version of High voltage battery storage system provided by Pylontech.
The newly designed system provides easy connector to save valuable time for installers. The stacking system provides flexible configurations from 96V to 384V voltage and 7.1 kWh to 14.21kWh capacity.
The indoor/outdoor compatible feature provides more possibilities of installation. Ideal for large home and small commercial application.