SMA Sunny Boy Smart Energy 3.6kW Solar Inverter with 2kW Battery - Single Phase
SMA Sunny Boy Smart Energy 3.6kW Solar Inverter with 2kW Battery - Single Phase
SKU:
SB-3600SE-10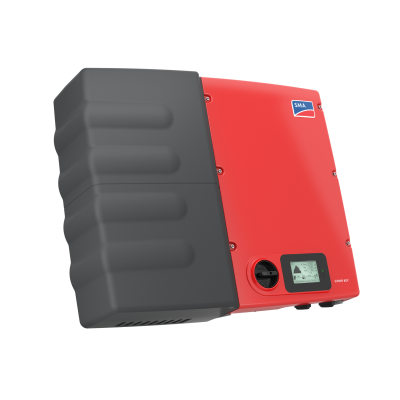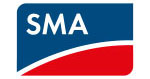 SMA Sunny Boy Smart Energy 3600 Solar Inverter with 2kW Integrated Battery
The Sunny Boy Smart Energy is the first integrated solar storage solution from SMA, this is a perfect answer for households looking for an all-in one system. This system combines all of the benefits of a SMA Solar Inverter combined with a Lithium Battery boasting a capacity of 2 kWh. This allows the homeowner to have the benefit of self-consumption all from the same unit.
Login to see Trade Prices
Manufacturer

SMA Solar

Phases

1 Phase

Power Rating kW

3.6

Inverter Type

Hybrid Inverter

Built in DC

Yes

No. of MPPT

2

Built in Communication

Optional

Commodity Code

85044084

Dimensions (mm) (H x W x D)

711 x 877 x 252
With its integrated battery, the Sunny Boy Smart Energy offers many advantages. It provides a smart way to increase self-consumption, but it also makes it easy to use self-produced solar power after the sun goes down.
• Significantly reduced initial investment thanks to an application-oriented battery capacity of 2 kWh
• No need to design the battery system – so no battery expertise is required
• Quick and easy wall mounting
• Efficient charge management and load control
• Maximised reliability through lithium-ion cells from LG Chem
Combined with the Sunny Home Manager, the Sunny Boy Smart Energy is the core component of the SMA Integrated Storage System. It offers an incredibly easy path to greater independence as part of the SMA Smart Home intelligent energy management.
• Approximately 52 percent less electricity purchased from electric utility companies*
• Self-consumption rate increased from 30 percent to typically 55 percent**
• Usage of solar power possible nearly 24 hours a day
• All PV power generated annually is used even when the active power is limited to 13549 percent or 60 percent of the nominal PV array power in accordance with the • Renewable Energy Sources Act (EEG) or the energy storage subsidy.
• Outstanding efficiency in terms of power conversion and temporary power storage
*Compared to a household without a PV system
** All figures are based on an annual PV generation of 5,000 kWh, annual power consumption of the equivalent amount, an effective battery capacity of 2 kWh and use of a Sunny Home Manager.
SMA SMART HOME
Within the SMA Smart Home, the Sunny Boy Smart Energy and Sunny Home Manager ensure that self-produced solar power is used in the best possible way, intelligently distributed and – as an option – stored. This delivers increased self-consumption, improves transparency and guarantees greater independence.
• Planning reliability and cost savings with solar power at fixed, low rates
• Maximise the eco-friendliness of your energy supply by using solar power from your own roof
• Greater independence with no compromises in terms of comfort or supply reliability
• Automatic optimisation functions that take individual preferences into account
• Cost-saving potential is made visible through complete energy budget transparency