Victron GX Touch 50 Adapter for CCGX Cut-Out
Victron GX Touch 50 Adapter for CCGX Cut-Out
SKU:
BPP900460050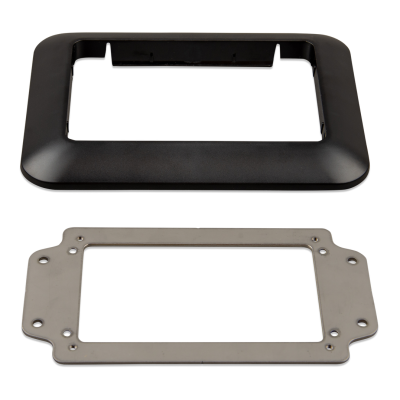 This adapter is designed to easily replace the CCGX display with the newer GX Touch 50. Contents of the packaging are the metal bracket, the plastic bezel, and four mounting screws.
Login to see Trade Prices
Manufacturer

Victron Energy

Accessory Product Type

Brackets / Racking / Cabinets / Enclosures

Commodity Code

39269097

Dimensions (mm) (H x W x D)

133 x 174 x 14
There are two methods of mounting:
• "Install including screen" - most secure mounting of the GX Touch display
• "Install excluding screen" – GX Touch display is easier to remove, and the adapter can be mounted before completing the wiring
Refer to the Quick Installation Guide for details.