SMA Sunny Tripower 5.0kW Solar Inverter - Three Phase with Smart Connect
SMA Sunny Tripower 5.0kW Solar Inverter - Three Phase with Smart Connect
SKU:
STP5.0-3AV-40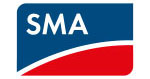 The Sunny Tripower makes PV systems in private households especially powerful. It combines top inverter performance with maximum ease and comfort for its users. With integrated services and shade solutions, it can meet any challenge found on roofs. The Sunny Tripower reliably ensures maximum solar yields and reduces electricity costs.
Login to see Trade Prices
Manufacturer

SMA Solar

Phases

3 Phase

Power Rating kW

5

Inverter Type

String Inverter

Built in DC

Yes

No. of MPPT

2

Built in Communication

Integrated

Off-Grid Compatible

Yes

Commodity Code

85044088

Dimensions (mm) (H x W x D)

470 x 435 x 176
Quick and Easy to Install
Weighing only 22 kilograms, this three-phase Sunny Tripower can be installed quickly while taking up minimal space. The Sunny Tripower can be commissioned quickly via smartphone or tablet thanks to its integrated web interface.
• One-person installation due to low weight of 17 kg
• Compact design means minimum space requirements
• 100% plug and play installation
Intelligent Solar Power Generation
The Sunny Tripower has it all, with established product features such as OptiTrac Global Peak and SMA Smart Connected that are now supplemented with integrated TS4-R communication for module optimisation. Thanks to this, even shade on the module is no problem. The OptiTrac Global Peak integrated shade management system ensures maximum yields in light shade. For large amounts of shade or complex roof structures, TS4-R module optimisers can be installed easily and selectively for maximum yields.
The free SMA Smart Connected service analyses inverter operation, immediately informs the installer of irregularities and offers recommended solutions to ensure maximum system availability. Operators and installers can keep an eye on the system at all times via the SMA monitoring portals. Thanks to the TS4-R module optimizer, it is even possible to monitor every single module upon request.
Integrated SMA Smart Connected service
• Integrated shade management with OptiTrac Global Peak and TS4-R communication
• Free online monitoring via Sunny Portal and Sunny Places
• Dynamic active power limitation
Flexibly Expandable Anytime
With the Sunny Tripower, PV system operators and installers are always up to date. If greater use of solar power is made in your own home, intelligent energy management and SMA storage solutions can be added at any time to systems with the Sunny Tripower.
Automatic inverter updates
• Intelligent energy management and storage solutions can be added anytime
• Can be combined with TS4-R components for module optimisation
Investment Security Included
With SMA Smart Connected, SMA is the first manufacturer to offer free and automatic inverter monitoring that helps installers provide customers with a quick, targeted service. If an inverter fails, SMA proactively informs the PV system owner and the installer. In this way, PV system owners and installers benefit from minimised diagnosis and downtime. If it is necessary to replace the inverter, SMA sends a replacement device fast and free of charge.