Victron Filax 2 Transfer Switch CE 230V/50Hz-240V/60Hz
Victron Filax 2 Transfer Switch CE 230V/50Hz-240V/60Hz
SKU:
SDFI0000000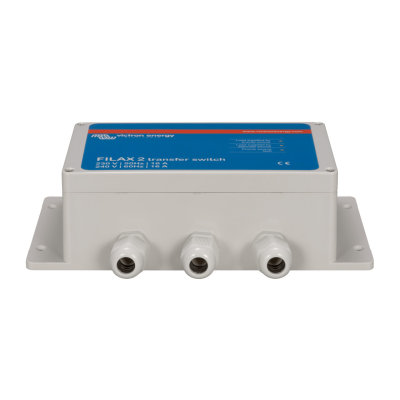 FILAX: THE ULTRA-FAST TRANSFER SWITCH
Login to see Trade Prices
Manufacturer

Victron Energy

Accessory Product Type

Transfer Switches & DC Distribution

Commodity Code

85352100

Dimensions (mm) (H x W x D)

120 x 255 x 75
The Filax has been designed to switch sensitive loads, such as computers or modern entertainment equipment from one AC source to another. The priority source typically is the mains, a generator or shore power. The alternate source typically is an inverter. With its switching time of less than 20 milliseconds, sensitive loads will continue to operate without disruption. The Filax is not intended to supply high power household equipment like washing machines or electric motors.