SMA Data Manager M
SKU:
EDMM-10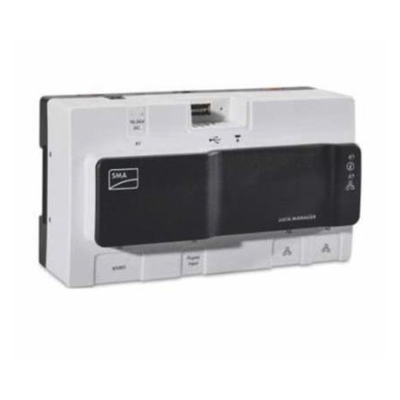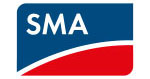 In combination with the new Sunny Portal powered by ennexOS, the Data Manager M optimizes communication, monitoring and control of PV systems with up to 25 SMA devices. Based on the new IoT platform for energy management, ennexOS from SMA, the Data Manager M not only replaces the SMA Cluster Controller S, but its expandability also means that it is already well-equipped to handle the new business models of the energy market of the future. For example, it is the ideal professional system interface for electric utility companies, direct marketers, service technicians and PV system operators.
Login to see Trade Prices
Manufacturer

SMA Solar

Accessory Product Type

Power Management

Commodity Code

85341098

Dimensions (mm) (H x W x D)

89.7 x 161.1 x 67.2
Impressive is its innovative and highly efficient user interface, which has been standardized for both Data Manager M and the new Sunny Portal powered by ennexOS. A range of intuitive assistance functions for the Data Manager M, inverters and Sunny Portal powered by ennexOS significantly reduce the amount of time involved in commissioning and parameterization.
The basic scope of functions and interfaces offered by the new Data Manager M is coordinated with the associated functions in Sunny Portal powered by ennexOS and adapts to future requirements step by step. Thanks to its modular design and systematic support of industrial standards such as Modbus/TCP, systems can be expanded to include additional components such as I/O systems or energy meters, from either SMA or other suppliers.
Benefits at a Glance
Quick and easy
• Quick and intuitive commissioning of all local components and Sunny Portal
• Simple integration of I/O systems and energy meters

Reliable and convenient
• Complies with national and international grid integration requirements
• Detailed analytics, alert system and reporting
• Convenient and secure remote monitoring and parameterization of all connected components

Future-proof and flexible
• Can be flexibly expanded to satisfy new requirements and changing customer needs
• Access to the rapidly changing energy market of the future based on ennexOS
• Sunny Portal powered by ennexOS offers even more features for the new energy world
The Data Manager M and the new Sunny Portal powered by ennexOS are perfectly coordinated with each other. This not only makes it easier to monitor, analyze, parameterize and manage PV systems, but also helps save time and money.
• Standardized user interface
• Seamless remote parameterization
• Easy overview of entire portfolio
• Quick and direct online identification and troubleshooting
• Easy structuring of PV systems according to individual needs
Whether for an entire portfolio, system groups, systems, PV system sections or individual devices, you will find the relevant information for the various user roles on the dashboards in a clearly structured format—at every level
Standard pages for monitoring, analysis and parameterization allow you to work efficiently and help you save time managing your systems.